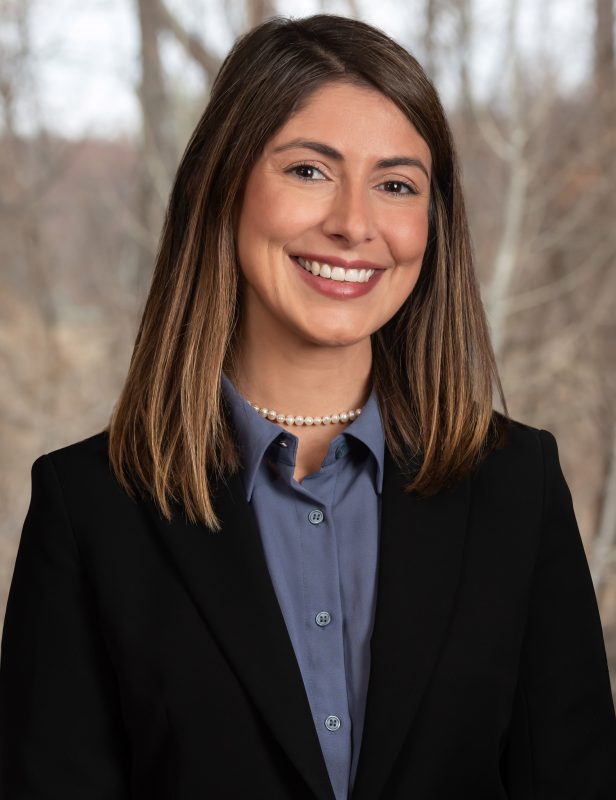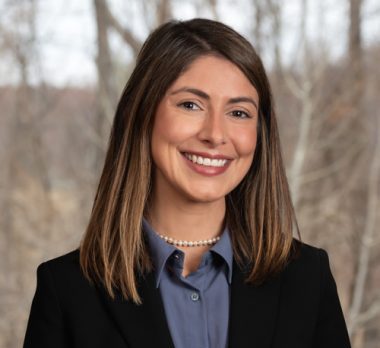 Ayah Badran focuses her practice within the areas of environmental law and permitting, land use and zoning, and renewable energy permitting as a member of the firm's energy practice.  Prior joining Young/Sommer, Ayah was an associate attorney at a firm based in the Adirondacks, where she worked on land use, zoning, and environmental permitting matters, as well as Article 78 proceedings within those practice areas.  Before joining the legal sector, Ayah worked in the field of environmental policy and planning, with a focus climate sustainability and urban resilience, and has been involved in a number of nonprofit and intergovernmental organization initiatives, both in U.S. and overseas, working to design and implement policy and planning solutions to address climate change impacts.
Ayah graduated Cum Laude from Vermont Law School in 2020, where she was a student in the Honors Accelerated J.D. program.  She has a Master's degree in Urban and Environmental Policy and Planning which she received from Tufts University in 2016, and a Bachelor's degree in Environmental Science from the University of Vermont in 2012.  While in law school, Ayah clerked at an environmental law firm based in Boston which focused on environmental permitting, land use and zoning matters.  She also worked as a student clinician at Vermont Law School's Environmental Advocacy Clinic, in partnership with Earthjustice, where she assisted in environmental justice policy advocacy work and environmental litigation focused on clean air and clean water act violations.
Before deciding to pursue her J.D., Ayah worked at the Issam Fares Institute for Public Policy and International Affairs at the American University of Beirut, where she designed and managed climate sustainability and urban resilience research initiatives aimed at providing policy guidance for countries across the Middle East and North Africa Region, in collaboration with international nonprofits and intergovernmental organizations within the urban sustainability and climate resilience sector.  While working on her Master's degree Ayah served as a sustainable development and policy intern at the United Nations Economic and Social Commission for Western Asia, within the UNESWA's Natural Resources Sustainability division, where she assisted in the development of regional initiatives for the assessment of climate change impacts on water resources in the region.
Bar Admissions
New York, 2021
Education
Vermont Law School, South Royalton, VT
J.D., 2020 Cum Laude
Tufts University, Medford, MA
M.A. in Urban and Environmental Policy and Planning, 2016
Certificate in Water Systems, Science and Society, 2016
The University of Vermont, Burlington, VT
B.S. in Environmental Science, 2012
Professional Associations and Memberships
New York State Bar Association, Member
Prior Employment
Norfolk Beier PLLC, Lake Placid, NY, Associate Attorney, 2020-2022
McGregor, Legere & Stevens, PC, Boston, MA, Law Clerk, 2020
Environmental Advocacy Clinic, South Royalton, VT, Student Clinician, 2019
Issam Fares Institute for Public Policy and International Affairs, Beirut, Lebanon, Project Coordinator, 2016-2018
United Nations Economic and Social Commission for Western Asia, Beirut, Lebanon, Sustainable Development & Policy Intern, 2014
Legal Assistant Information
Megan Gillespie, 518-438-9907 x. 229
mgillespie@youngsommer.com