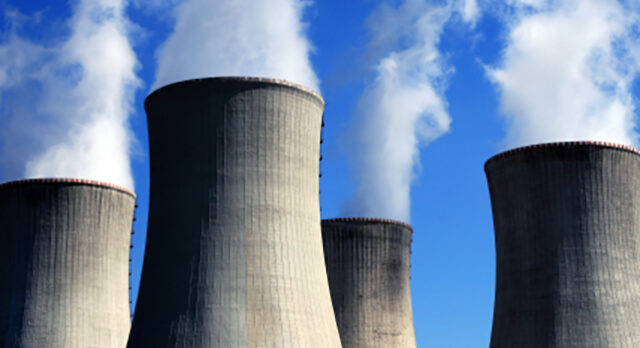 Air Quality Law includes:
Air Operating Permits, including Title V Permitting
Prevention of Significant Deterioration and Nonattainment New Source Review
Air Pollution Control Standards
Air Compliance
Monitoring Federal and State Clean Air Act Developments
Climate Change
Enforcement
Overview
Young/Sommer maintains a robust practice in the area of air quality, providing advice on day-to-day compliance with federal and state air pollution control laws and regulations to industrial and commercial businesses ranging from hazardous waste disposal facilities and metal and wood fabricators, to gasoline and diesel fuel storage operations. Our goal is to help clients understand their obligations under the federal Clean Air Act and state air regulations and meet those obligations as efficiently and effectively as possible.
Air Permits
A key component of Young/Sommer's Air Quality practice is helping our clients obtain the permits they need to operate successfully, whether that permit is a Title V operating permit, state facility permit, or air registration. In the course of this process, the firm works closely with the client, engineering consultants, and state regulators to ensure that the final permit is accurate, complete and reasonably understandable. Once the permit is issued, we also work with our clients to develop annual certification, semi-annual reporting, and other forms required to demonstrate compliance.
New Construction/Modification
Young/Sommer helps clients constructing new facilities or modifying existing ones navigate the myriad of special rules that apply to facility changes. This includes: (1) evaluating the potential applicability of New Source Performance Standards and other federal and state standards; (2) assessing whether a facility change triggers the Prevention of Significant Deterioration or nonattainment New Source Review permitting programs; and (3) determining whether a proposed project requires a new construction permit or a modification to an existing operating permit. On occasion, the firm also has assisted environmental groups in assessing the air pollution control and permitting implications of controversial new projects. This experience provides Young/Sommer with a unique insight into the potential issues that may arise when a company is considering a project with significant air pollution control and permitting implications.
Monitoring Regulatory Developments
Young/Sommer regularly assists clients in identifying and assessing new federal and state air pollution control requirements and ensuring compliance. Since Congress amended the Clean Air Act in 1990, EPA has issued literally hundreds of regulations and guidance documents implementing the Act's many mandates. For example, since the early 1990s, EPA has adopted more than 130 new standards for major and area sources of hazardous air pollutants under the National Emission Standards for Hazardous Air Pollutants program. During that same period, New York State has adopted or revised numerous additional air pollution controls both to satisfy its obligations under the federal Clean Air Act and to address unique local issues. Young/Sommer tracks these developments for its clients and helps them determine their possible impact on day-to-day operations.
Climate Change
Until recently, the focus of federal and state air pollution control regulations has been on so-called criteria pollutants such as ozone and particulate matter, and on air toxics. In the past several years, however, both EPA and New York State have expanded their regulatory focus to include global air pollution issues, in particular, climate change. Young/Sommer has reviewed major new projects in relation to their climate change impact and is familiar with state and federal regulations and policies on greenhouse gas emissions and climate change.
Enforcement
The firm's goal is to ensure our clients fully comply with all applicable federal and state air pollution control laws. However, even the best-run facilities may occasionally slip up. When that happens, Young/Sommer is prepared to help its clients defend themselves against allegations of Clean Air Act noncompliance. Over the years, the firm has helped clients respond to notices of violation based on alleged violations of state clean air laws. The firm also has successfully negotiated consent orders with federal and state regulators resolving clean air compliance issues.
The following Young/Sommer attorneys represent clients in this practice area.
The firm defended Global Companies against a citizen suit action seeking declaratory relief, injunctive relief, and civil penalties for alleged... READ MORE