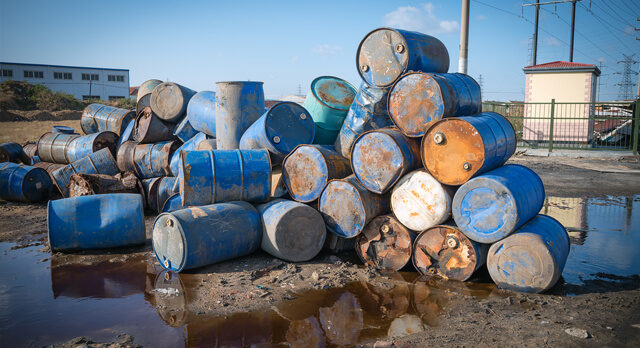 Brownfield Redevelopment,
Cleanup and Asbestos Law includes:
Brownfield Redevelopment
Oil Spills/State Navigation Law
Federal/State Superfund Cleanups
Insurance Coverage
Asbestos Removal/Handling
Litigation
Overview
Past contamination poses a major problem for the development of new projects and the renovation of existing facilities. Young/Sommer has a thriving practice in brownfield redevelopment and Superfund cleanups. The firm guides clients as they investigate and remediate sites ranging from small commercial properties, to industrial facilities, to hazardous and solid waste landfills. Whether the cleanup is voluntary or mandatory, the goal is the same: develop a workable, cost-effective program to expedite remediation and redevelopment. The same goal drives Young/Sommer's work on behalf of contractors, developers, and others subject to federal and State asbestos management programs.
Brownfield Redevelopment
Since the formation of Young/Sommer more than a decade ago, the firm has represented numerous clients seeking to clean up and redevelop properties under New York's voluntary cleanup and brownfield programs. These properties include everything from gasoline stations and dry cleaners to major industrial sites and dilapidated commercial buildings. In conjunction with this effort, the firm regularly:
Oversees the performance of Phase I and Phase II site audits conducted to identify possible contamination;
Coordinates program decision making with technical  consultants;
Works with clients and regulators to develop an acceptable site investigation and remediation program;
Negotiates brownfield site cleanup agreements and access agreements;
Oversees the site remediation process; and,
Works with clients to obtain available brownfield tax credits.
Over the years, these efforts have resulted in the successful reuse of dozens of acres of industrial and commercial property throughout upstate New York.
Oil Spill/Navigation Law
As part of its pollution cleanup practice, Young/Sommer also has overseen the remediation of dozens of sites under New York's Navigation Law, which regulates the cleanup and reporting of oil spills. The firm has commenced numerous actions on behalf of innocent property owners seeking to recover costs from dischargers. The firm also represents clients in negotiations and litigation with the State Comptroller's Office under New York's Oil Spill Fund.
Federal and State Superfund
In the area of hazardous substance cleanups Young/Sommer regularly represents clients identified as potentially responsible parties (PRPs) under the federal and State Superfund programs. The firm's work covers solid and hazardous waste landfills, manufacturing facilities, and commercial properties. As part of our Superfund practice, we have prosecuted and defended cost recovery and contribution claims on behalf of individuals and companies linked to past disposal activities. Attorneys at Young/Sommer also have served as chairs of PRP committees, taking a lead role in the negotiation of Superfund cleanup agreements. In addition, attorneys at the firm have negotiated dozens of administrative orders and consent decree, responded to numerous information requests, and obtained de minimis settlements and no further action letters.
Insurance
In conjunction with the firm's brownfield and cleanup practice, attorneys at Young/Sommer are regularly called upon to review insurance policies and pursue claims for pollution coverage.
Asbestos
Finally, Young/Sommer has an active practice in the area of asbestos management. Over the years, the firm has defended asbestos contractors in criminal actions arising out of alleged violations of federal and state asbestos laws. The firm also has represented property owners in disputes with regulators on asbestos-related issues. In conjunction with its brownfield redevelopment activities, Young/Sommer regularly works with clients to ensure compliance with asbestos requirements.
The firm's Brownfield Redevelopment, Cleanup and Asbestos practice group includes Dean S. Sommer and Kevin M. Young. Mr. Sommer has over 25 years of experience in the area of environmental remediation, first as an attorney with the New York State Attorney General's Environmental Protection Bureau and then in private practice. Mr. Young has represented numerous large and small clients in site cleanup projects in over 25 years of private practice.
The following Young/Sommer attorneys represent clients in this practice area.