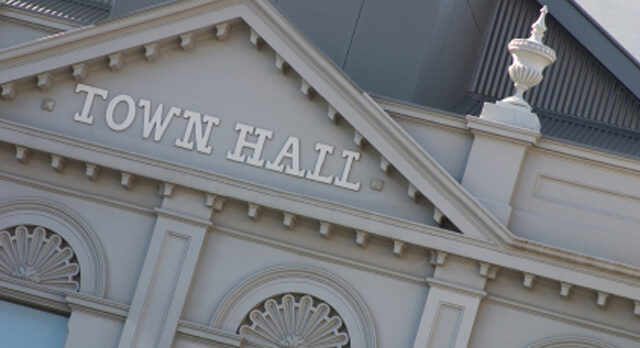 Municipal Law includes:
Formation and management of improvement districts, including water and sewer
Municipal consolidation
Sustainable community planning
Drafting local laws
SEQRA compliance
Zoning review and enforcement
Lease negotiations
Comprehensive planning
Litigation
Overview
Since its formation more than a decade ago, Young/Sommer has been fortunate to represent numerous municipalities in Upstate New York as general legal counsel and zoning and planning counsel. The firm's attorneys also serve as special counsel to towns, cities, villages, counties, school districts, water districts, sanitary and sewer districts, regional planning commissions, regional waste disposal groups, and other quasi-municipal agencies. Our municipal law attorneys are problem-solvers who work to foster a spirit of cooperation, even between legal adversaries. We understand the need to balance the rights and needs of municipal governments and the communities they represent. Toward that end, we work closely with elected officials, board members, committees and department heads to help them develop the skills and knowledge necessary to fulfill their municipal responsibilities. We find that these citizen-volunteers appreciate our focus on "empowering" them to do their jobs.
New York City Watershed
Over the years, Young/Sommer has been a key player in the development and implementation of an agreement addressing development in the New York City watershed. Kevin Young was instrumental in the negotiation of the landmark New York City Watershed Agreement in the early 1990s. Since then, the firm has represented the Coalition of Watershed Towns , Delaware County and other stakeholders in conjunction with implementation of that agreement. Young/Sommer represents municipalities within the watershed in various litigation, including a case against the City of New York in which the court agreed with the Coalition that New York City is obliged to pay for upgrades and other equipment for preexisting, privately owned wastewater treatment plants in Delaware and Greene Counties. The firm represents municipalities in the Catskill region on public works projects including construction of wastewater treatment plants, to waterworks projects, to countywide co-composting facilities.
The following Young/Sommer attorneys represent clients in this practice area.
The firm represented the Town of Northumberland (the "Town") in a breach of contract action with important implications for other... READ MORE
The firm represented the Town of Delhi. The Village of Delhi commenced a combined CPLR article 78 and declaratory judgment... READ MORE