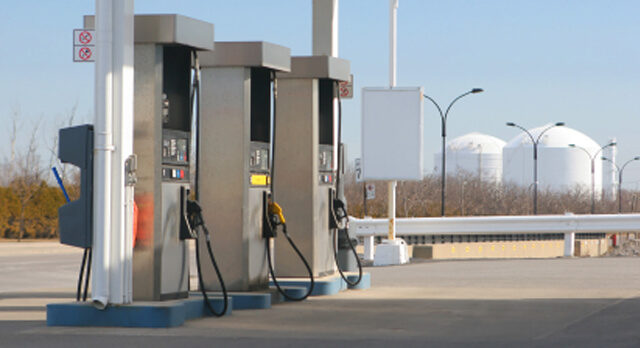 Petroleum and Chemical Storage Compliance and Spills Law includes:
Petroleum and Chemical Bulk Storage
Spill Prevention, Control and Countermeasure Plan Preparation and Compliance
Community Right-to-Know Reporting
Oil and Chemical Spill Reporting
Enforcement
Overview
In the past several decades, the federal and state governments have adopted a maze of regulations addressing the storage of petroleum and chemicals. These rules address everything from emergency planning and day-to-day management, to spill reporting and response. Over the years, Young/Sommer has helped numerous clients, large and small, navigate regulatory hurdles, providing counseling on a range of bulk storage and related issues.
Petroleum and Chemical Bulk Storage
As part of its petroleum and chemical bulk storage compliance practice, Young/Sommer helps clients determine whether storage activities are regulated under the federal underground storage tank (UST) program and the New York State petroleum bulk storage (PBS) and chemical bulk storage (CBS) programs. The firm also works with clients to help them understand their obligations under the UST, PBS, and CBS programs relating to the registration, design, installation, operation, maintenance, testing, inspection, and closure of tanks. Where necessary, we have also helped clients obtain variances from New York's PBS and CBS requirements.
SPCC Plans and Community Right-to-Know
A key component of any bulk storage program is emergency planning, preparedness and response. Over the years, Young/Sommer has helped clients prepare and review spill prevention, control and countermeasure (SPCC) plans containing programs for preventing and responding to spills of oil stored in bulk. The firm also has helped clients meet their planning obligations under the Emergency Planning and Community Right-to-Know Act (EPCRA), answer compliance questions relating to emergency planning, Tier II community-right-to-know filings, and submit Toxic Release Inventory (TRI) reports.
Spill Reporting and Response
When things go wrong, the firm is available to answer questions about oil and chemical spill reporting and emergency response. Young/Sommer has amassed a storehouse of information regarding federal, state and local spill reporting requirements. Using this information, we help clients with spill reporting requirements and manage the spill aftermath. We work with clients to develop materials to help them navigate the spill reporting maze on their own and to ensure that they meet their spill reporting and response obligations.
Enforcement
Finally, Young/Sommer assists clients in bulk storage-related enforcement actions. We represent clients in enforcement actions involving alleged violations of the PBS, CBS, and federal SPCC planning requirements as well as actions premised on the client's alleged failure to report spills. We defend clients in EPA enforcement actions arising out of alleged violations of EPCRA community right-to-know reporting requirements, including the Tier II and TRI programs.
The following Young/Sommer attorneys represent clients in this practice area.
The Dutchess County Supreme Court recently granted a motion to dismiss brought by Young/Sommer LLC on behalf of two fuel... READ MORE