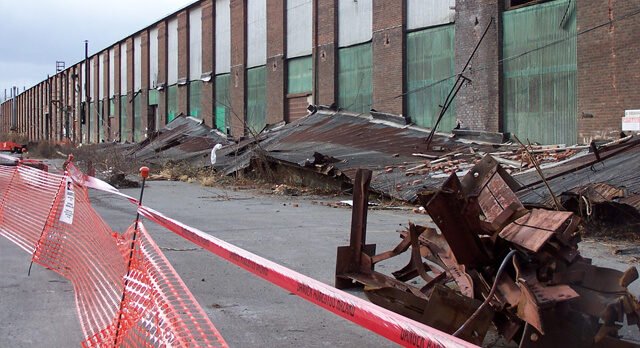 Pollution Management and Compliance Law includes:
Environmental Compliance Audits
Environmental Management
Hazardous Waste
Solid Waste
PCBs
Mercury
Pesticides
Overview
Ensuring environmental compliance poses a major challenge for all types of businesses, large and small. Young/Sommer has an active practice helping industrial and commercial clients meet that challenge. Over the years, the firm has served as primary environmental counsel for these clients, providing answers to day-to-day environmental legal questions and helping them develop workable solutions when problems arise.
As part of its Pollution Management and Compliance Law practice, Young/Sommer supervises environmental audits for a range of facilities, helping to identify areas of potential concern and develop strategies for correcting any problems. The firm also has worked with clients to develop and update environmental procedures with the goal of preventing future noncompliance. This experience provides us with valuable insight into the myriad of issues that can potentially arise at even the best run facilities.
The firm's expertise and experience covers the full range of environmental compliance subjects:
Hazardous Waste: ·       The firm helps clients navigate the complex maze of rules governing the management and disposal of hazardous waste under the Resource Conservation and Recovery Act (RCRA). We represent hazardous waste generators, permitted hazardous waste disposal facilities, and universal waste handlers. We work with federal and state regulators to resolve problems when they arise.
Solid Waste: ·       The firm represents the owners/operators of solid waste management facilities, including scrap metal handlers, electronics recycling facilities, and municipal solid waste gasification facilities. We help industrial and commercial facilities manage their solid waste, medical waste, and used oil.
PCBs: Polychlorinated biphenyls (PCBs) pose a unique practical and regulatory challenge. The firm has helped clients manage and dispose of their PCB equipment and has been involved in the cleanup of PCB spill sites.
Mercury: ·       Like PCBs, mercury is subject to special legal requirements. Over the years, the firm has worked with a range of clients on mercury-related issues involving air emissions, wastewater discharges, recycling, and disposal.
Pesticides: The firm regularly answers questions from clients on pesticide use, management, and disposal. We also have represented businesses in enforcement actions involving the sale of unregistered pesticides.
Environmental Breakfast Club
Young/Sommer LLC organizes the monthly Albany Environmental Breakfast Club (EBC) which provides environmental professionals in New York's Capital Region with an opportunity to learn about important environmental regulatory issues. As a service to EBC members, the firm distributes a comprehensive monthly update on recent federal and New York State environmental legal developments. The firm also provides regulatory updates at the monthly meetings of the Mohawk Valley Environmental Information Exchange.
The firm's Pollution Management and Compliance Law practice group includes Kevin Young. Mr. Young is the founder of the Albany Environmental Breakfast Club and a driving force behind the Mohawk Valley Environmental Information Exchange. He also has lectured extensively on environmental compliance issues.
The following Young/Sommer attorneys represent clients in this practice area.
Mr. Hurst obtained a decision annulling, on First Amendment grounds, a local ordinance requiring an electric utility to post signs... READ MORE