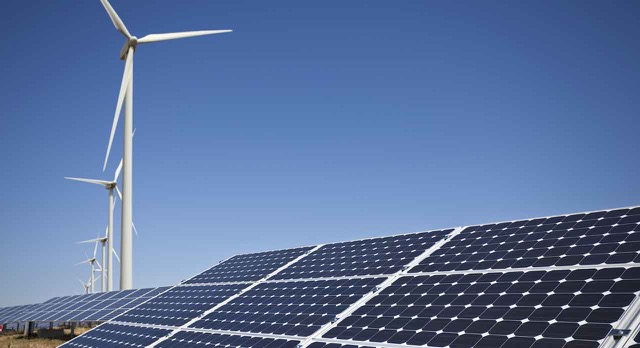 Renewable Energy, Power and Transmission Law includes:
Wind farm, biomass, solar and energy storage siting, permitting and approvals
Conventional electric power generation, hydroelectric power, and natural gas power sales contracts, transmission and distribution
Alternative energy policy
Pipeline regulation
State and municipal review of alternative energy projects
Ratemaking and proceedings before the PSC under PSL 68, 69 and 70
Overview
The heart of Young/Sommer's permitting experience is the extensive success in renewable energy development.  Since the earliest on-shore wind project development in New York, Young/Sommer has permitted over 1700 MWs of projects. In addition, more recently, Young/Sommer has had extensive experience in developing small-scale solar and is the lead permitting counsel for the first large-scale solar project in New York. In total, Young/Sommer represents 4 of the first 8 developers to obtain certificates under the State's Article 10 siting process and hundreds of MWs in the permitting queue. In addition, the firm is assisting over 40 project applications in the new Section 94-c renewable energy permitting process. Beyond wind and solar, the Firm has also assisted in the development of hydro, distributed generation, and emerging technologies such as battery storage systems and hydrogen.  The Firm has experience in every aspect of energy project development, from real property leasing and agreements through SEQRA and PSL permitting review (including Article 10, as well as transmission line siting under Article VII) to construction compliance and management of operations.
Young/Sommer also offers extensive experience and high-level contacts in New York State government concerning emerging markets for electric power services and transmission planning. We provide comprehensive regulatory, compliance, and litigation services to the electricity, oil and gas industries. Our clients include electric generation, transmission, and distribution companies, oil and gas pipeline companies, oil storage and refiners, and large industrial consumers and we assist clients in power plant siting and development, including generator/transmission interconnection agreements, pipeline projects, New York Independent Systems Operator (ISO) procedures, power purchase agreements, clean energy fund applications, extensive representation before the New York Public Service Commission (NYPSC), lobbying in the New York State Legislature in electric sector issues, energy efficiency incentives, distribution utility relations, and green power marketing.
The firm is also involved with policy and market issues associated with renewable energy development in New York. Members of the firm have worked with the New York State Legislature on a wide range of issues including electric utility legislation governing generator tax credits, standby rates, funding for renewable energy development, energy efficiency issues, and rules governing on-site generation.
The firm represents clients in biomass energy development and regulatory matters, including issues involving environmental quality review and municipal law. The firm can also offer assistance with policy issues concerning environmental facility permitting and environmental impact review under the New York State Environmental Quality Review Act (SEQRA), municipal law experience in relation to environmental impacts/benefits of development, and can help build partnerships with regional development agencies.
Jim Muscato leads the Firm's energy practice and manages a group of 8 attorneys.  Mr. Muscato has been involved in renewable energy project development since 2001 and has been permitting counsel for nearly all of the major on-shore wind development projects in the State.  More recently, Mr. Muscato is lead permitting counsel on over 40 large scale solar projects proceeding through development.  Given this experience, Mr. Muscato has also led policy reform initiatives at the State level, including advocacy for the existing Section 94-c state siting processes. In addition, Mr. Muscato has advocated on behalf of the Alliance for Clean Energy-NY on substantive reform issues involving a variety of renewable energy development projects.
The following Young/Sommer attorneys represent clients in this practice area.
As head of the firm's Renewable Energy practice group, Jim Muscato is a leader in renewable energy project and policy... READ MORE
The firm represented the Respondents in an Article 78 proceeding involving the proposed construction of a 29 unit wind farm.... READ MORE
The firm represented the Petitioner seeking a declaratory ruling for an intra-corporate and stock issuance transaction. The transaction involved the... READ MORE
The firm represented Petitioners in a proceeding at the Public Service Commission seeking a Declaratory Ruling with regards to the... READ MORE
The firm represented Petitioner in a proceeding at the Public Service Commission seeking a declaratory ruling that the transfer of... READ MORE
In an Article 78 proceeding, the firm represented the Applicant for a proposed 82 turbine wind farm project in the... READ MORE