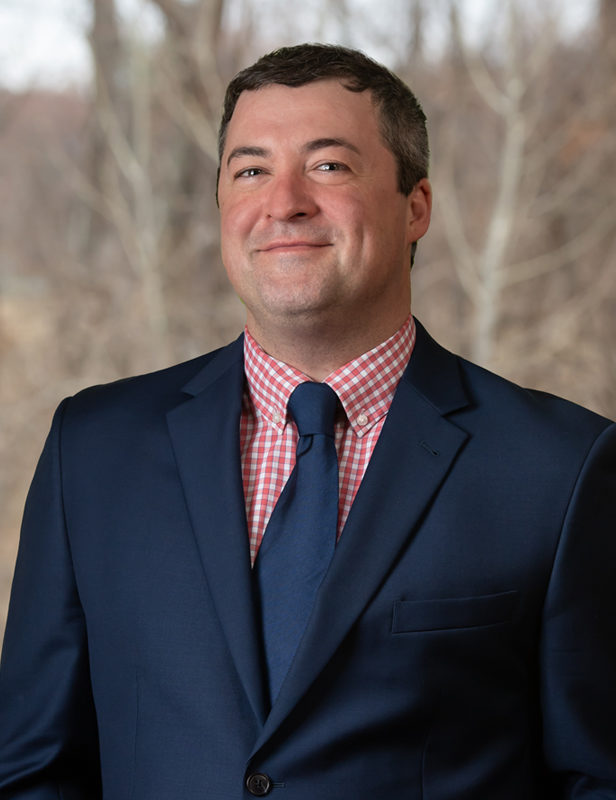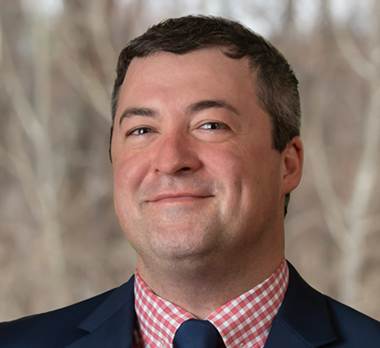 Joseph F. Castiglione primarily practices in the areas of commercial, contract, real property and land-use permitting matters, administrative and environmental law, with a large portion of his practice dedicated to litigation in State and Federal courts. He works with municipal, individual and corporate clients through all aspects of the litigation process, including developing strategy, formulating the necessary documents and papers to pursue or defend a matter, motion practice, disclosure, conducting relevant trial work including the trial, and handling all aspects of the appellate process. Mr. Castiglione also represents individuals and companies in administrative proceedings brought by governmental agencies for alleged violations of State law and regulations.
Mr. Castiglione dedicates a large portion of his practice to dealing with petroleum issues, including PBS regulatory matters and working with corporate and individual clients endeavoring to resolve/defend claims by the State regarding petroleum and other alleged contamination issues.
Mr. Castiglione also works with clients on zoning issues relative to development projects, including working through the State Environmental Quality Review Act review process. Mr. Castiglione also works with municipal entities in the eminent domain process when those municipalities are engaged in public use projects, as well as represents land owners in valuation litigation seeking to obtain their full and fair value for lands appropriated by government entities through eminent domain.
Mr. Castiglione also has significant experience in representing clients in real property disputes, including representing clients in litigation concerning adverse possession and prescriptive easement claims.
Mr. Castiglione also represents employers concerning matters involving the New York State Insurance Fund regarding insurance coverage for employees, as well as employers concerning transfer of experience ratings involving assessments by the New York State Department of Labor Unemployment Insurance Division, relating to business transactions.
Mr. Castiglione also works with both private businesses and individuals dealing with non-competition/ non-compete agreements and related issues, including drafting agreements, working with clients to understand their rights under such agreements, and representing companies and individuals dealing with enforcement and defense of lawsuits involving alleged violations of non-competition/non-compete agreements.
Mr. Castiglione has lectured about zoning and legislative issues before local municipal boards, and authored multiple articles on civil litigation practice in New York State.
Mr. Castiglione has been recognized as a Top Rated Environmental Litigation Attorney in Albany, NY, and selected for identification in the "Super Lawyers" listings in the Upstate New York edition of Super Lawyers magazine, after previously having been recognized as a "Rising Star" in the Upstate New York editions of Super Lawyers magazine.
Bar Admissions
New York, 2004
U.S. District Court Northern District of New York, 2004
U.S. Court of Appeals 2nd Circuit, 2007
Supreme Court of the United States of America, 2009
U.S. District Court Southern District of New York, 2012
U.S. District Court Eastern District of New York, 2017
Education
Albany Law School Union University, Albany, New York, 2003, J.D.
Honors: Cum Laude
Honors: Dean's List, Spring 2000, Spring 2003
Law Journal: Albany Law School Journal of Science & Technology, Managing Editor of Research and Writing, 2002 – 2003
State University of New York, Plattsburgh, NY, 1999, B.A.
Major: Political Science
Published Works
Discretionary Stays on Appeal by Court Order: A Refresher, New York State Bar Association Journal, October, 2012
A Prevailing Party Can Still Be a "Sore" Winner on Appeal Under CPLR 5501(a)(1); Raising Alternative Arguments That Necessarily Affect the Final Judgment to Ensure Winning on Appeal, Albany Law Review New York Appeals Annual Issue, 2010-2011
The Implications of Responding to Pleadings if a Motion to Dismiss is Denied, New York State Bar Association Journal, February, 2011
A "Moot Point" Is an Ongoing Concern for Everyone, New York State Bar Association Journal, February, 2010
Is the District Attorney a Permissible Guest at a "Pringle Hearing"?, New York State Bar Association Journal, May, 2009
Professional Associations and Memberships
Mohawk Hudson Land Conservancy, 2004 – 2011
Member Board of Directors 2004-2011; Treasurer 2009, 2010
New York State Bar Association, Member
Albany County Bar Association, Member
Past Employment Positions
New York State Senate, Legislative Director, 2000
Legal Assistant Information
Angeline Riccardi, 518-438-9907 x. 234
ariccardi@youngsommer.com