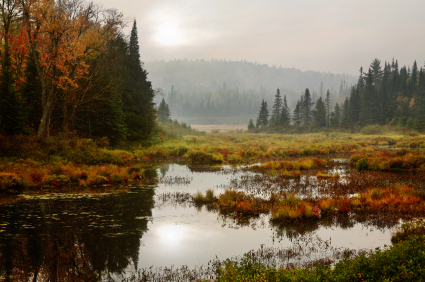 Water Supply and Wetlands Law includes:
Water Supply Permits from NYSDEC
Safe Drinking Water Act Compliance
New York City Watershed Issues
Federal Clean Water Act
New York State Freshwater and Tidal Wetlands Act
U.S. Army Corps of Engineers Wetland Regulations
New York State Freshwater Wetlands Appeals Board Proceedings
Local Wetland Protections Laws
Overview
Young/Sommer helps municipalities and developers navigate the complex issues associated with acquiring, managing and treating potable water supplies. The practice includes public and private uses. We help developers, individual property owners and municipalities comply with and obtain the necessary permits for activities in regulated watersheds and wetlands.
Water Supply
Since 1991, several partners at Young/Sommer have had the unique experience of representing the towns in the New York City watershed in the contentious negotiations and litigation surrounding New York City's efforts to avoid the requirement to filter its drinking water supply. The firm's partners helped negotiate the historic 1997 New York City Watershed Memorandum of Agreement and have continued to represent communities in the watershed in subsequent negotiations associated with updates to that agreement. The firm also regularly assists clients with permitting and compliance issues associated with New York City's watershed regulations. In addition, over the years, the firm has helped municipal and private clients comply with federal and state drinking water rules.
Wetlands
Young/Sommer has extensive experience at the federal, state, and local levels with both freshwater and tidal wetlands issues and can help devise innovative strategies to mitigate wetlands impacts when development in a wetland cannot be avoided. In addition to traditional development issues, the firm has experience in contesting the designation of wetlands and obtaining permits for the renewal and expansion of marina and related facilities in New York tidal wetlands.
The following Young/Sommer attorneys represent clients in this practice area.